Union City Borough Revitalization Efforts Take Shape
March 17th, 2021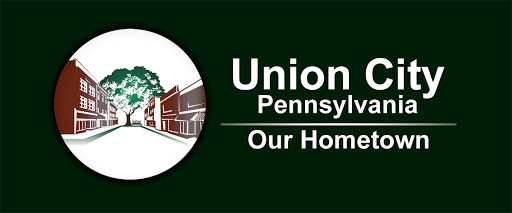 Union City Borough, Erie County, has completed a long list of projects in the past 10 years or so, from murals to removing blighted structures, as well as helping residents rehabilitate their properties.

In 2020, using an Erie County Gaming Revenue Authority Renaissance Block Grant, the borough offered $60,000 in matching funds to property owners. Approximately $51,000 of the original amount was committed last year, with the remaining dollars available to residents in 2021, for a total investment of public and private monies of $120,000.

This is just the tip of investment in the borough in 2020 alone. Other items included:
Additional rehabilitation of owner-occupied single family homes at a $179,000 price tag paid by Erie County Community Development Block Grant funds from the federal Department of Housing and Urban Development,

Multimodal Sidewalk Project that is replacing sidewalk/partial curbing at nearly $100,000 from the PA Department of Transportation, Union City Borough, and property owners; and

Ongoing downtown façade program with $85,000 in matching funds.
The borough also has a partner in working to revitalize and re-imagine the community in Union City Pride Inc. (UCPI). Its purpose is to explore projects that are consistent with the borough's strategic initiatives, serve as a funding pass-through by administering grants for community projects, and develop and implement plans for projects.

Since its inception in 2007, UCPI has initiated and/or administered numerous projects vital to restoration of pride in the community, such as:
Façade grants,

Borough/community website,

Management of community events including the French Creek Festival, The Festival of Trees, and Lawn Chairs and Lemonade,

Union City Neighborhood Initiative to remove blighted properties, and

Development of the Union City Arts Center.
For more about Union City, visit unioncitypa.us.