Beautify Bangor Mural Projects Aids Downtown Revitalization
January 26th, 2021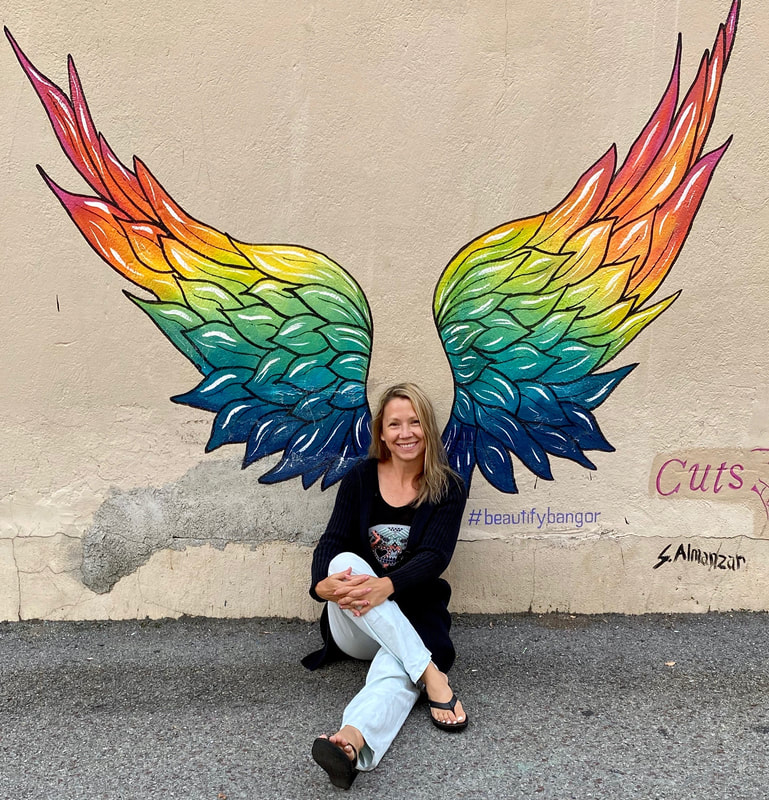 The Beautify Bangor mural project came out of meetings in the winter of 2019 about improving the downtown area that included borough officials, the Historic Bangor Business Association, the Slate Belt Chamber of Commerce, and Slate Belt Rising, a neighborhood partnership program of the Community Action Committee of the Lehigh Valley.

When the Slate Belt Chamber of Commerce reached out to local real estate brokers for help, Faith Sarisky with Realty Solutions PA wanted to get involved immediately and eventually came to spearhead the Beautify Bangor mural projects. The idea fulfilled two goals: promoting local businesses and bringing a fresh look to downtown.

Sarisky started the ball rolling by contacting building owners to ask permission to paint facades and got her paint brush dirty with her children. Next, she posted a sign with her business name on the first building painted and immediately realized it would be a great idea to ask local businesses to sponsor murals.

From there, Beautify Bangor took off. Businesses called about sponsorships; artists called about painting murals; and residents wanted to volunteer.

By September 2020, 25 murals dotted the downtown, according to published reports, with at least one within view of every street corner.

"It's been incredible to say the least considering the uncertainty we are all facing today," said Sarisky on the Beautify Bangor website. "We want folks to think of Bangor as an artist destination."

COVID-19 hasn't stopped the work nor the spread of the idea with Slate Belt Rising commissioning murals through grant funding in other boroughs it serves.

For more about the Beautify Bangor, visit www.beautifybangor.com.