Entrepreneurs Meet Up Program Spurs Business Development in Lewistown Borough
November 19th, 2020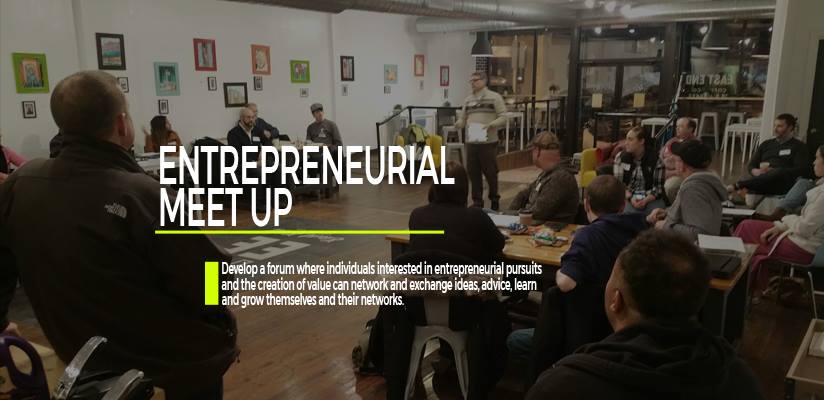 When it was clear in January 2018, that young entrepreneurs were looking at planting roots and calling the Juniata River Valley home — personally and professionally — it was time for the Entrepreneurial Meet-up Program.

The collaboration of the Juniata River Valley Chamber of Commerce, the Mifflin County Industrial Development Corp., and East End Coffee Co. saw and took advantage of this unusual convergence of young business people who were centered in downtown Lewistown Borough, Mifflin County.

Put simply the program was a forum where new business owners could meet in a casual setting and network, exchange ideas, and offer advice to each other. At the same time, "mature" entrepreneurs were interested in being a part of the program to offer their own hard-won insights.

In less than two years, the Entrepreneurial Meet-Ups developed a consistent attendance that averaged between 25 and 35 people, who may or may not have been business owners but were interested in entrepreneurial-related activities in the area.

The program isn't just about chatting amongst attendees. A variety of guest speakers have been invited including those from the Penn State Small Business Development Center, U.S. Small Business Administration, and local financial institutions, as well as marketing professionals and individuals from a variety of innovative start-ups.

The meetings are held bi-monthly and rotated between two Lewistown businesses — East End Coffee Co. and Shy Bear Brewing. COVID-19 hasn't halted the program, although they meet-ups were not in person. Instead, like many meetings, they were conducted via Zoom.

For more about the program, visit its Facebook page, Entrepreneurial Meetup, or contact the Juniata River Valley Chamber office at 717-248-6713 or info@juniatarivervalley.org.