Platea Borough Celebrates 150th Anniversary
August 3rd, 2020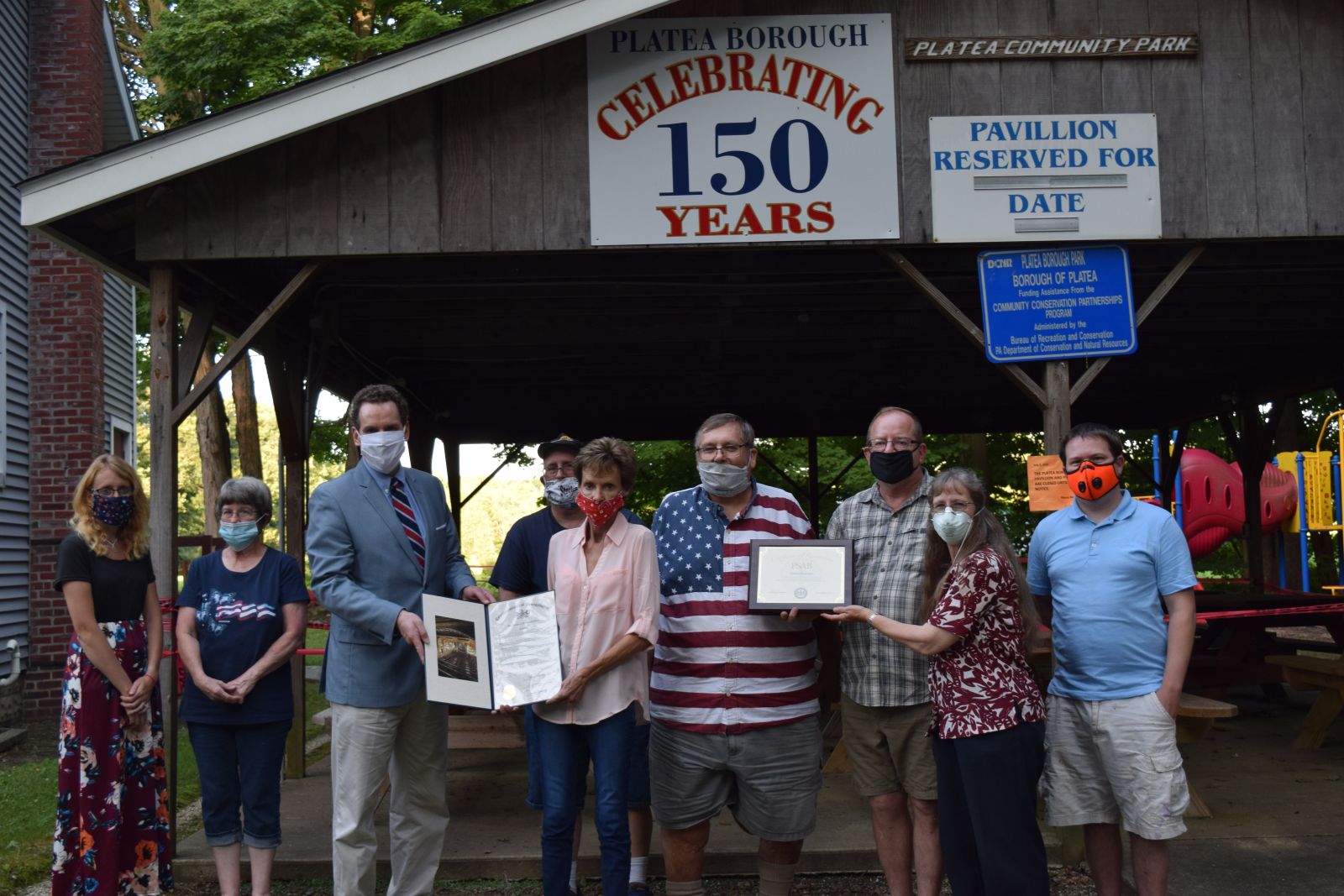 Officials in Platea Borough, Erie Country, recently celebrated the borough's 150th Anniversary. The borough of around 450, was founded in 1870 and was formed out of Elk Creek Township.
The PA State Association of Boroughs (PSAB) and local lawmakers presented a plaque in honor of the commemoration.
Pictured from left are Council Members Kristen Reinwald and Faye Huston; State Rep. Parke Wentling (R-Crawford/Mercer); Council Member Stan Freeland; Council President Katrina Michael; Council Vice President Bill Kuhn; Mayor Greg Allen; PSAB Outreach Training Consultant Wendy Nickerson; and Council Member Mike Lowrey.