Conway Borough Use State Grant to Renovate Playground
March 10th, 2020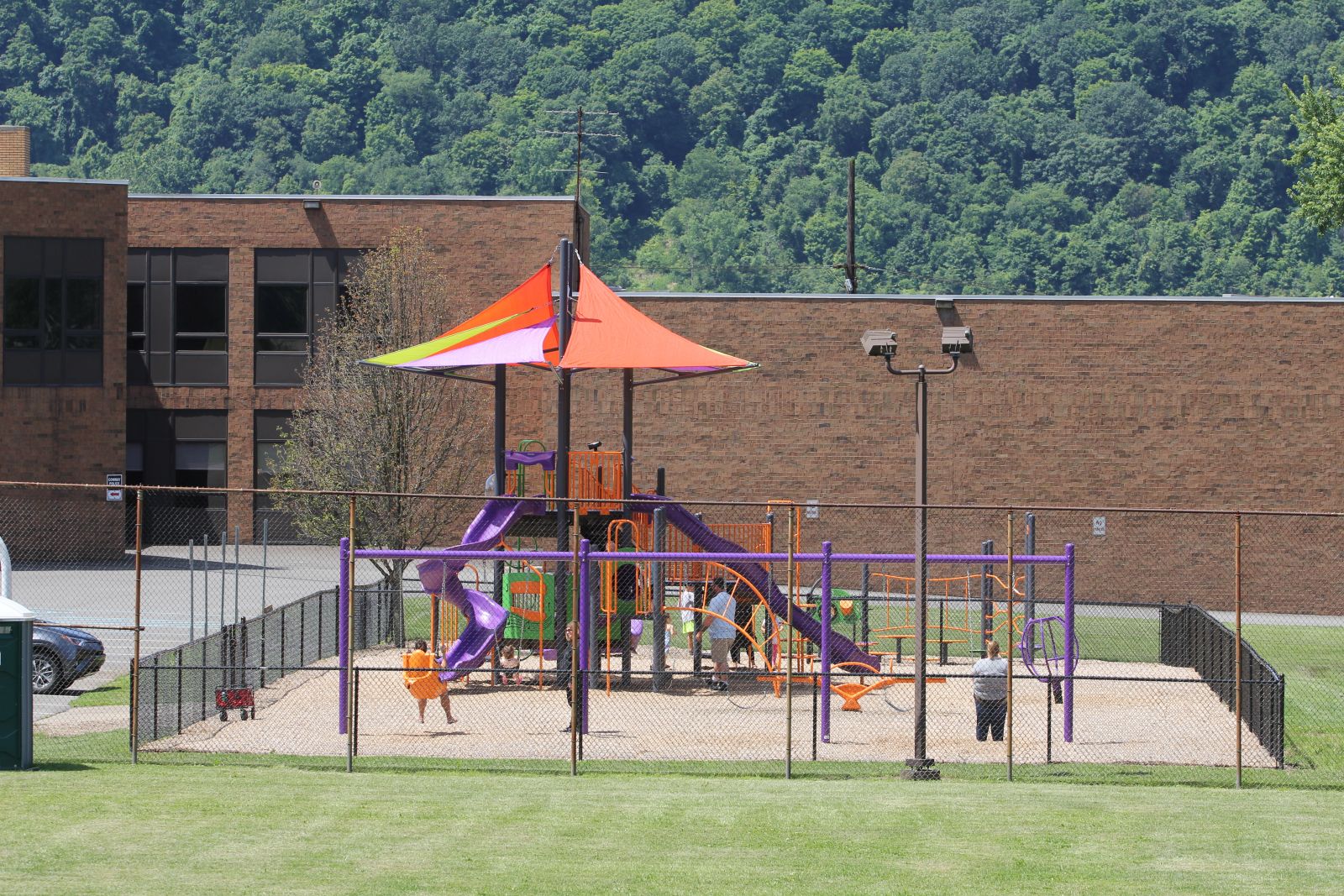 With the philosophy of "go big or go home," Conway Borough, Beaver County, upgraded and replaced the playground at the Conway Municipal Park, which was the former Conway Elementary School.

The borough purchased the closed school in 2017, which included play equipment that was a quarter-century old, according to Conway Borough Councilwoman Patty Then. It was hazardous, too.

"Since the equipment was so old, there were pieces that couldn't be repaired," she explained.

Through the state's Greenways, Trails, and Recreation Program, the borough was awarded $70,595 in September 2018, with the borough contributing approximately $15,000 in matching funds.

Then said the borough had an "impromptu" opening April 18, 2019, in part, because they had trouble keeping the kids out of the area while it was under construction.

"We announced the day before that we were opening it on Facebook, and we had a great turnout for the quick notice."

The new playground has six swings, including ones for babies, toddlers, and special needs children. The main structure has three slides, climbing attractions, and visual play attachments. The new se-saw fits four kids with a circular piece that moves as children shift their weight. A fence was installed to enclose the entire play area.

"The choices of playground equipment were mind-boggling," Then said. "Ultimately, this one just jumped out at me. When I asked our playground sales representative his thoughts on it, he said it was pretty 'aggressive.'"

Her response: "go big or go home."

So far, the feedback has been positive on the upgrade. "We get families from all over to come and play on it." The borough even had a neighboring town inquire about how they got the grant and the company they used for the rehab.

As far as other parks or spaces in town, Then said there are no plans for any upgrades, "but we will never rule that out."

For more on Conway and its playground, visit www.conway.org.