Penndel Borough Dedicates Police Station for First Police Chief
October 6th, 2017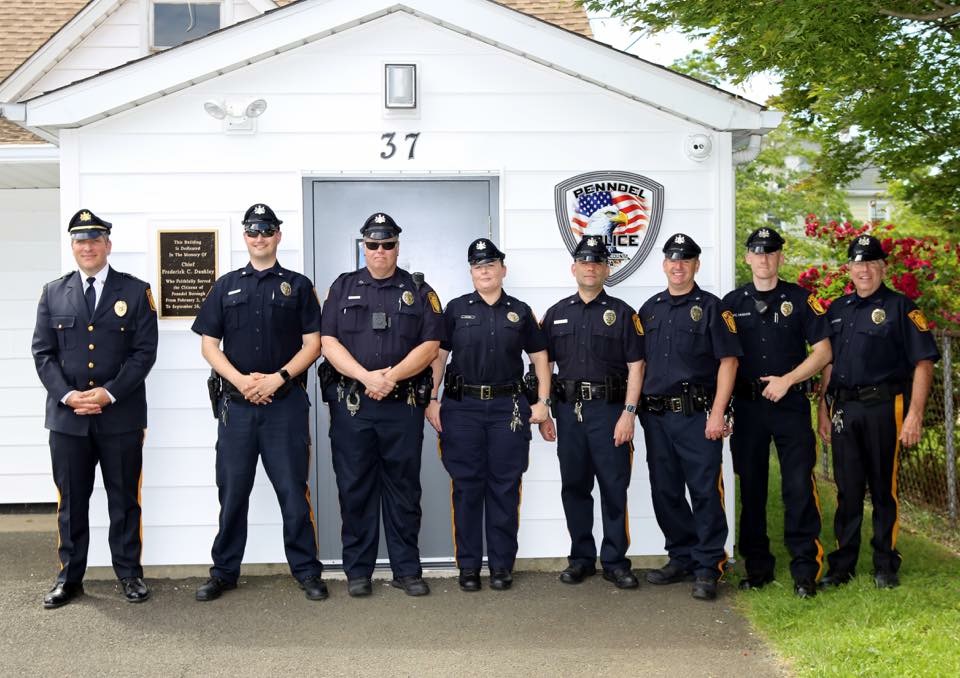 Officials and residents in Penndel Borough, Bucks County, recently dedicated its new police station in memory of Frederick C. Dunkley, the borough's first police chief. Dunkley, a decorated World War II veteran, served as a police officer and chief from 1950 until his retirement in 1986 at age 67.
The new station, known as the Frederick C. Dunkley Police Station, is adjacent to borough hall where officers previously worked in a small room.
The dedication was was recognized on a regional and statewide level and was attended by State Rep. Tina Davis, State Sen. Tommy Tomlinson, and U.S. Rep. Brian Fitzpatrick, who also offered remarks and other honors. Officials from other municipalities including Hulmeville Borough, Langhorne Manor Borough, and Langhorne Borough also attended the event.
The new station, located at 37 West Woodland Avenue, is the reality thanks to its neighbor, Hulmeville Borough. Officials in Hulmeville donated a grant it received in 2015 to Penndel Borough to purchase the property adjacent to borough hall for use as a police station.
"Fred built the department from the group up and served as an on-duty officer, in addition to his duties as chief," said Mayor Bob Winkler during the dedication ceremony.
"This building started as a vision a long time ago," Winkler said. "It was a vision that, at times, seemed to be a completely unreachable one. But, one day, the stars aligned and with the help of our wonderful neighbors in Hulmeville Borough, the Redevelopment Authority, and others, that vision became the reality."
Caption:
Police officers stand in front of the new Frederick C. Dunkley Police Station. Pictured from left are Penndel Borough Police Chief Joseph Sciscio, Officer Ian McAnlis; Officer Kyle Wojchiechowski; Officer Kathy Bevans; Officer Jeremiah Rusnov; Officer Paul Callan; Officer Dave Hesdon, and Officer Al Sigafoos.
Photo courtesy of Penndel Borough.