Late Belle Vernon Councilman Honored for Spearheading Park Revitalization
July 23rd, 2021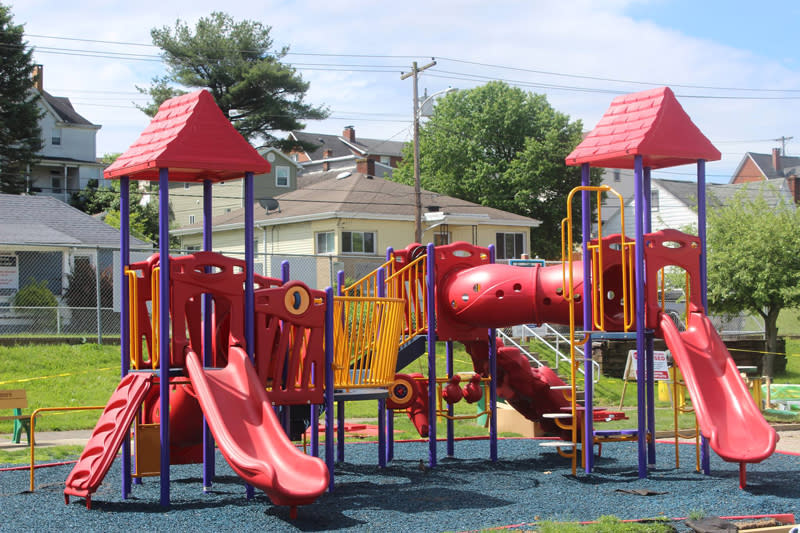 Led by a council member and volunteers, a park in North Belle Vernon Borough, Westmoreland County, was rebuilt and found a new mission.

The North Belle Vernon Community Bank Park, formerly known as Graham Street Park, reopened in August of 2016 with a newfound mission as an attraction for the Mon Valley region, encompassing Westmoreland, Fayette, and Washington counties.

This project was acknowledged by the PA chapter of the American Planners Association with a 2019 award to the late borough council member R.J. Sokol.

He saw a need to revitalize the borough and through his own research found that the second most important factor in getting people to move to a community were its recreational facilities. This led to a focus on updating and upgrading the then-Graham Park.
The facility had unusable and unused tennis and basketball courts. With the agreement of his fellow council members, North Belle Vernon applied for and received a $159,000 grant for Sokol's plan that included converting the basketball area into a small-deck hockey arena and the tennis court into a soccer field with artificial turf.

Sokol's leadership and motivation along with financial and in-kind donations and hours of volunteers' time reconstructed the park over three years.

Another feature of the park is its special-needs facilities with wheelchair slide and swing, car-seat swings, and dual swings for youngsters and caretakers.
Sokol credited the community for the success of the efforts, saying, "Everybody stepped in to be a part."

This new facility has seen hundreds of events and borough officials estimated that tens of thousands of visitors have used the park.

At the same time, North Belle Vernon has been working to re-vitalize its downtown business area with itsStreetscape Project.

Phase one included upgrading four downtown intersections' walkways with bricks and current and past sports logos from area schools. Additionally, seven solar-powered. street lights were installed.

The town isn't done.

With its annual golf outing, now a memorial to Sokol, funds raised will support ongoing park upgrades along with this year's plan to replace the town's 1960s-era holiday lights.

For more on North Belle Vernon, visit northbellevernonboro.com.