Westmont Borough Councilman Takes Helm at PSAB
July 1st, 2019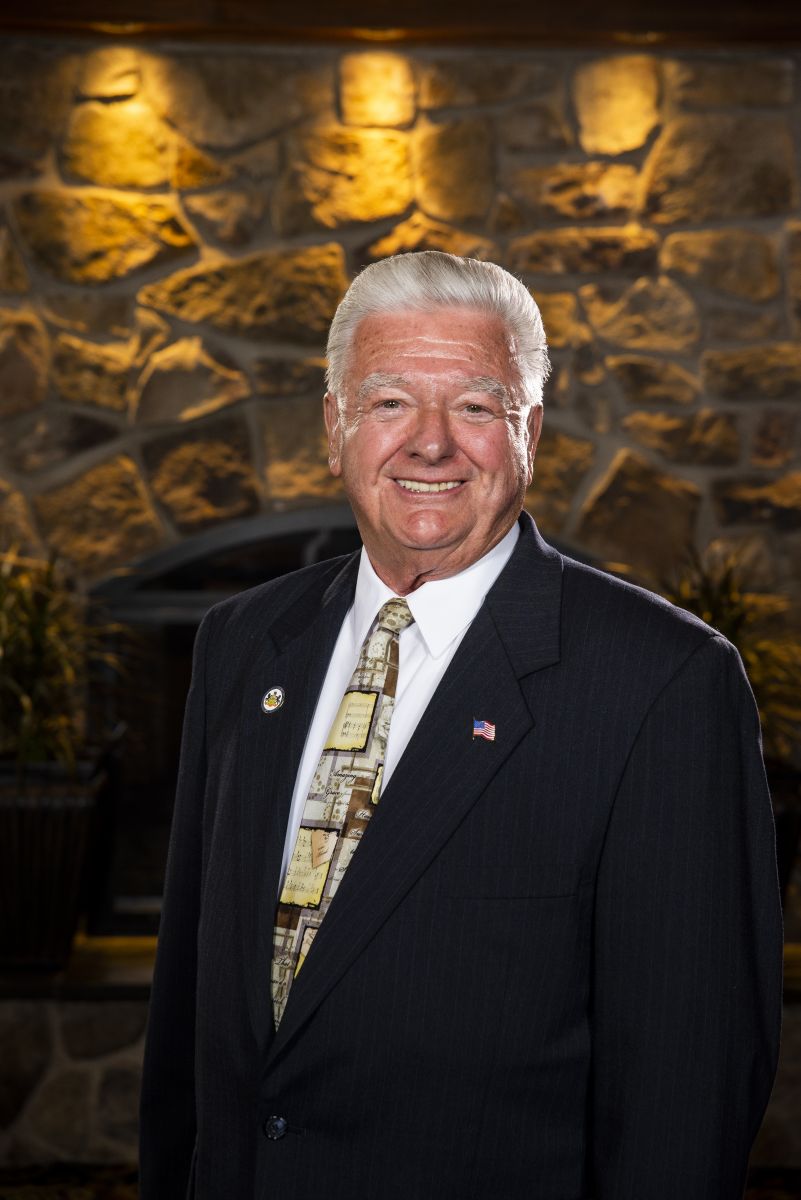 Westmont Borough, Cambria County, Council Vice President Thomas C. Gramling, Sr., became President of the Pennsylvania State Association of Boroughs (PSAB) effective July 1. Gramling served one year each as 2nd and 1st Vice President of the Association.

Gramling serves on the PSAB Board of Directors and the Resolutions and Policy Steering Committee. He received a Certified Borough Officials (CBO) designation, a voluntary professional development achievement program, in 2002. He served on the Borough Code Revision Committee and is the PSAB representative to the PA One Call Board of Directors.

To honor service to both country and communities, Gramling has adopted the theme of Salute to the Past – Together Everyone Achieves More. He will use this theme to encourage elected and appointed officials to embrace teamwork as a critical component on the path to successful public service.

As a member of borough council for 20 years, Gramling serves on the borough's Personnel and Finance Committees, and has been the Chairman of the annual Memorial Day ceremony for the past 20 years.

A U.S. Navy veteran with 28 years of active and reserve duty, Gramling retired from GTE as a network engineering supervisor after 41 years of service. He is a member of the Board of Directors for the Cambria County Transit Authority and Government and Postal Federal Credit Union. He is actively involved in his community through the BPO Elks Lodge 175, Franklin Street United Methodist Church, and West Hills Regional Police Commission. He previously served as Chairman and Board Member of the United Cerebral Palsy of the Southern Alleghenies.

Gramling and his wife, Saundra, celebrated their 55th anniversary in 2016. They are the parents of three children – the Rev. Dr. Tom Jr., married to the former Beth Yoder, Plumsteadville, Bucks County; Army Chaplain (Lieutenant Colonel) Erik, married to the former Michelle Kagarise, Fort Jackson, S.C.; and Melanie, wife of John R. McBee Sr., Punxsutawney, Jefferson County. They have 12 grandchildren.

Rounding out the PSAB leadership team are Ed Child, of Trumbauersville Borough, Bucks County, who is the 1st Vice President; Don "Stretch" Reed, from Emporium Borough, Cameron County, who is the 2nd Vice President; and Carl Cox, of Knoxville Borough, Tioga County, who is the Immediate Past President. Chris Cap, PSAB's Executive Director, also serves as the Secretary/Treasurer.