Keystone Rewards Boroughs Through Property and Casualty Program
December 13th, 2018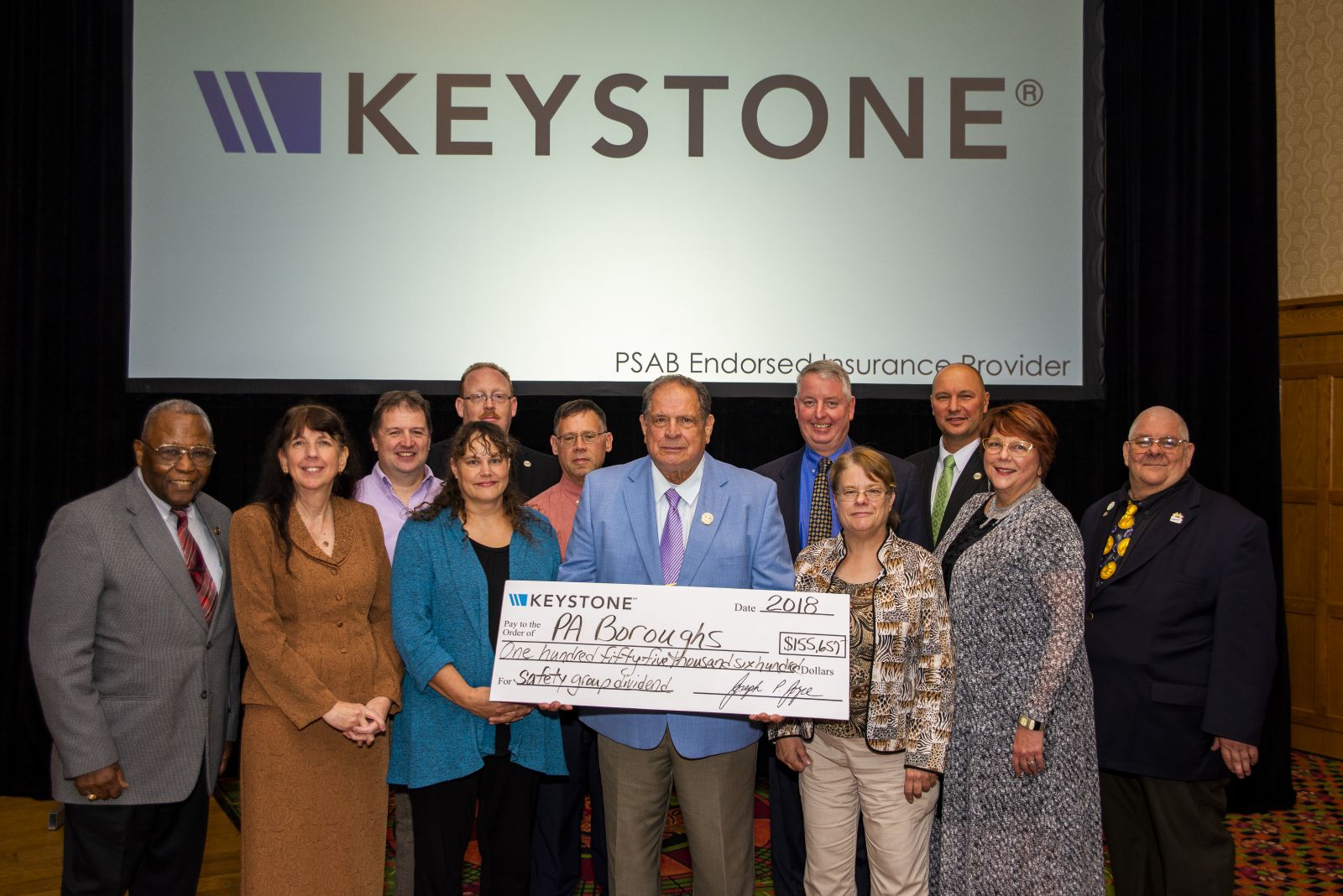 Keystone, the endorsed insurance provider of the Pennsylvania State Association of Boroughs (PSAB), awarded $155,655 in dividends from the 2017-18 program year to share between 137 boroughs. Keystone offers workers' compensation and property and casualty insurance to boroughs. Since 2011, the program has paid nearly $2.9 million in dividends.

This insurance opportunity is only available to PSAB members. Key features include competitive and consistent pricing, broad coverage, market stability, and strong potential for dividend awards. Individual loss control services, safety seminars, and risk management are available to all insureds.

The program offers broad coverages, including:
Special event liability for vendors holding events on municipal property;

Data compromise and cyber insurance;

Enhanced property and general liability coverages;

Law enforcement and public officials' liability;

Accident Insurance Program for volunteer workers;

Automobile;

Umbrella; and

Bonding.
To learn more about this program, contact Deb Janney, PSAB director of membership services and risk management, at djanney@boroughs.org or 717-236-9526, Ext. 1025.