APPI Honored as Consultant of the Year
January 23rd, 2018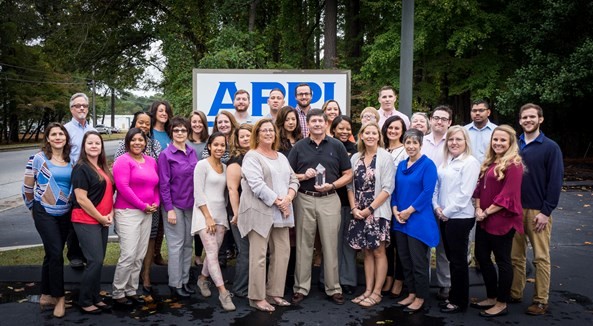 APPI Energy, the endorsed energy provider of the Pennsylvania State Association of Boroughs, was selected as ABC (aggregator, broker, and consultant) of the Year by The Energy Professionals Association (TEPA). This is TEPA's third year presenting the ward, which recognizes one company on its promise and innovation in areas such as contract negotiation, ethical business practices, and customer service. The winner is selected by a vote of the association's supplier membership.
"We're pleased to be recognized for our commitment to customer service and best practices," said Walter Moore, president and CEO of APPI Energy. "None of this would be possible without the hard work and dedication of our team, and the culture of communication and ethics we've built over 21 years in the industry. APPI Energy is more than a group of consultants; we're a coordinated team of professionals, with an obligation to do the right thing for our customers."
Founded in 1996, APPI Energy provides data-driven procurement solutions to commercial, industrial, and nonprofit customers in every deregulated energy market in the U.S. APPI Energy delivers superior consulting, coordination of energy management strategies, and world-class customer service. The firm reduces and manages electricity and natural gas costs for members of the 155 affinity groups that endorse us as their energy consultant.
To learn more, visit
www.appienergy.com
.