Barry Isett & Associates Named Business of the Year
January 5th, 2018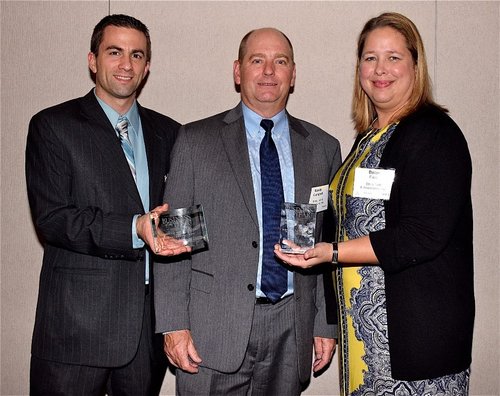 Barry Isett & Associates, Inc. was named "Business of the Year" in the 101+ employee category at a celebration organized by
Lehigh Valley Business
and attended by over 350 business people. The evening event was held Dec. 5 at DeSales University, an Isett civil and structural project.
"Criteria for the award includes all aspects of our business, from profitability and growth, to community service and workplace environment," said President Kevin Campbell, PE, LEED AP, in an email to associates. "Companies from throughout the Lehigh Valley and Berks County are eligible for the award. We are honored to be recognized."
In 2016, the publication named Isett Corporate Citizen of the Year. The award recognized Isett's community involvement; benefits provided to the community; community affiliations; and demonstration of sustained commitment to employees.
Barry Isett & Associates, Inc. is multi-discipline, employee-owned engineering firm headquartered in Allentown with other Pennsylvania offices in Phoenixville, Doylestown, Hazleton, Stroudsburg, and Wilkes-Barre.

Click here to learn more.