2021 Fall Leadership Conference
Please note that registration for the PSAB Fall Leadership Conference is SOLD OUT.
COVID-19 Protocols

Please click here to read about current protocols for the Fall Conference.
Hotel Reservations
As of 9/22/21 both the Sheraton and Courtyard by Marriott are SOLD OUT.
Contact Mary Weller at mweller@boroughs.org or 800-232-7722, Ext. 1026 to be placed on a wait list IF a room would become available.

Call for Sponsors and Exhibitors
Please note that exhibitors spaces are SOLD OUT.
Contact Suzi Kent at skent@boroughs.org to learn about other opportunities.

Meet Our Keynote Speaker Drew Dudley.
Creating Cultures of Leadership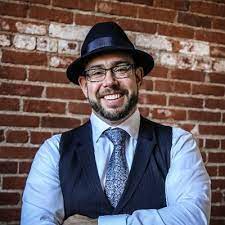 In this practical and provocative keynote, leadership is reframed as a daily choice
rather than a set of titles and accolades earned over time. Dudley shows that
treating each day as if it is "Day One" of leadership journey results in a stronger daily commitment to acting on one's core personal and organizational values.
THANK YOU TO OUR SPONSORS.




PSAB Endorsed Insurance Provider

PSAB Endorsed Energy Provider